Dynamics Payroll Inspector
An all-in-one utility used to correct errors in Dynamics Payroll, easing the headaches of keeping up with regulation changes.
Benefit ACA Eligibility Tracking
Affordable Care Act compliance done right. Track employee eligibility with a couple of easy clicks.

Tax Compliance
Identify and assign applicable tax codes and rates, as well as PSD code assignment for ACT 32 reporting.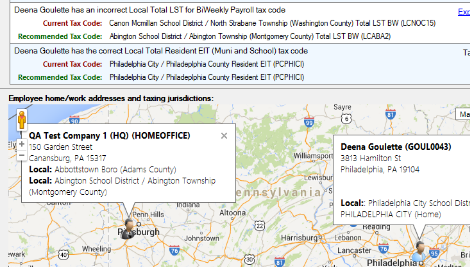 Local Tax Rates
Update local tax rates at the click of a button, so you can worry about more important things.

Reciprocity
Adjust incorrect tax assignments based off of home and work locations to stay compliant with reciprocity rules.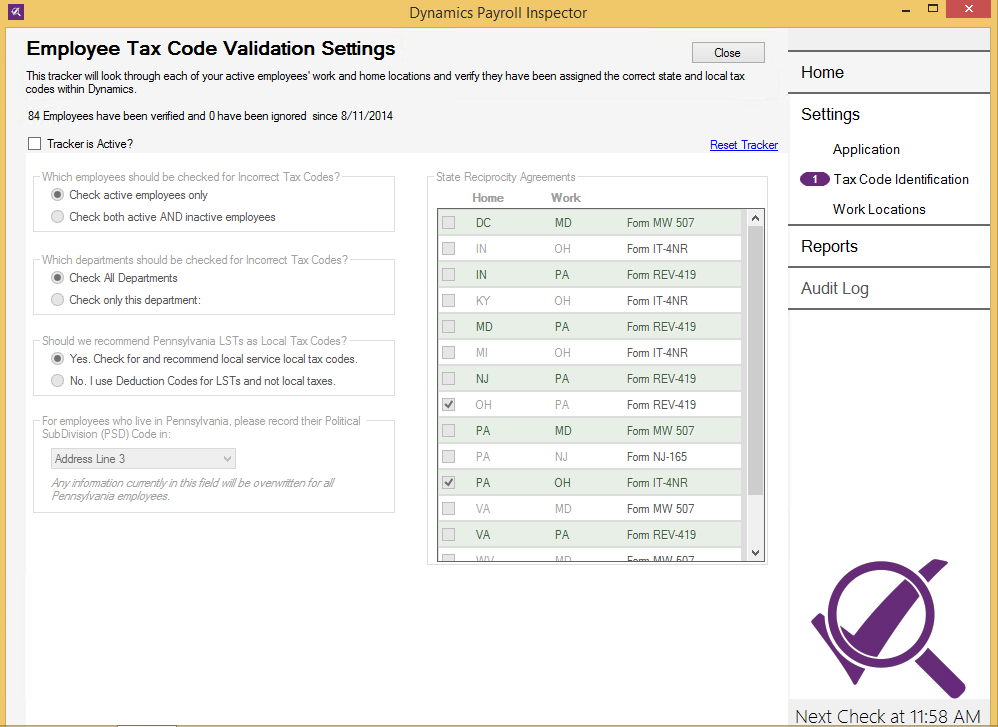 SSN Verification
Verify SSN early and often to avoid costly penalties.