---
User Group Summit – After the Conference Ends
Posted on October 21st, 2019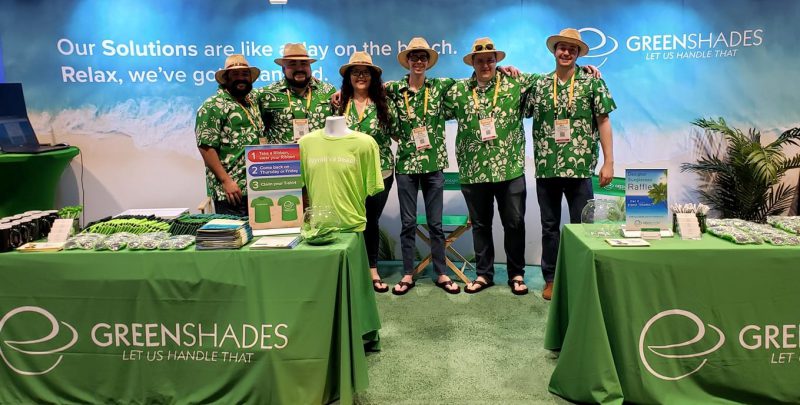 By Brittany Llorente
Brllorente@greenshades.com
For those of you who attended last week's User Group Summit as I did, I am guessing you may also find yourself overindulging in coffee today. Last week was an incredible time that I have dubbed the week of no sleep. Between the conference and the "advanced networking opportunities," as Bob McAdam calls them, I have returned home with a pocket full of business cards, notes, memories, happy captures in my camera, and more.
With the start of a new week, I needed to make a to-do list for today and prioritize my post-Summit task list. So, I decided to share my to-do list with you, and share my secret to success for post-event productivity.
Follow up before you forget
During the conference, I had many conversations with attendees and partners. Most of these conversations require follow-up emails or calls. The further away I get from Summit, the less likely it will be that I send those follow-up messages. Reaching out now means I won't have to run to LinkedIn later to look that person up in an attempt to jog my memory.
Schedule a demonstration today.
After Summit, Greenshades gets many requests for product demonstrations, and our calendars fill up quickly. If you found products that piqued your interest at Summit, get those demos scheduled before too much time passes.
Prepare for an onslaught of emails
Most exhibitors who were at Summit will be sending out emails this week. Most of these messages will contain valuable information, special offers, scheduling links, or downloadable content. I get prepared for all those incoming messages by creating a Summit folder in your inbox. Keeping them organized from the beginning means I won't feel tempted to delete potentially valuable messages.
Collect session notes
Attending Summit means you also attended several different sessions. Collecting and organizing the notes from those sessions will come in handy in the coming months. When you categorize your notes, use the session titles to find and download the slide decks for each session. This way, you will have even more context to the notes you took during each session. If you'd like to download decks for the sessions you attended, go to www.gpugsummit.com.
Pro-tip: Be sure to fill out the survey you receive from Summit, asking about the session and the content. These are important! First, it lets the speaker know that they covered the subject matter that the audience wanted to learn. Second, it informs the Summit team's scheduling for future conferences and helps them provide sessions that the audience finds most valuable.
Now that we've organized our task list, I'm ready to send emails to the recipients in my hefty stack of business cards.
Thank you to everyone who came by the Greenshades booth, attended a session, went to the PowerGP Online Party at House of Blues, or caught us anywhere in between.
We are looking forward to the User Group Summit in Nashville in 2020. If you would like to reach out and talk to us, email us at Sales@Greenshades.com
---